Micro-organisms the Environmental Cleaners which re-establishing the Ecological Balance.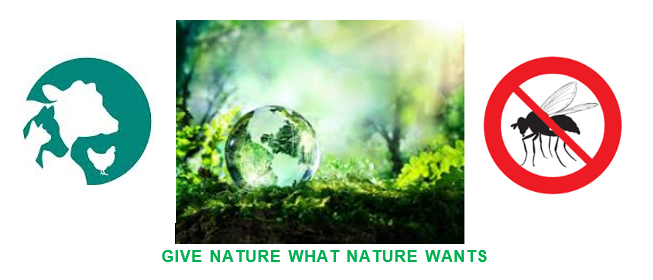 A Range of products that sets a new benchmark in the field of environmental bio-remediation and odor control, containing, 100% natural, environmentally friendly Bacteria-Enzymatic blend, used in all industries.
It is a

catalyst

for organic

decomposition

and an agent for the rehabilitation of soils and remediation of toxic waste and it converts oils and greases into viable nutrients for the environment.
The instant elimination pathogens and of odors. Odors mainly caused by ammonia (NH3) and Hydrogen Sulphide (H2S); one is a nitrate and the other a sulphide, both these elements are converted into proteins and then amino acids by our microorganisms.
The control of excessive mosquitos and flies.
BIO-REMEDIATION – Pit Closures, Pipeline & Flow Line Leaks, Well Head &Tank Farm leaks, In Situ Soil Remediation, Tank Cleaning, Compressor Stations, Surface Hydrocarbon Spills, Drill Cuttings.
ODOR CONTROL – Landfill Odor Control, Vapor Suppression, Tank Degassing, Sewage Odor Control, Effluent Odor Control.
BENEFITS OF ECOLOGICAL BALANCE TO HUMANS, ANIMALS AND NATURE –
A natural method of eliminating plant diseases, Mineral Filter Water Purifying the natural way, A natural method if preserving and maintaining seeds, Remediates sewage, animal waste and carcasses into organic matter for land fill purposes, also Accelerates the production of compost into humus.
FINANCIAL BENEFITS DUE TO HEALTHIER ENVIRONMENT MEANS –
Healthier animals, lower vetenary bills, fewer chemicals, less irritation and stress to animals, enhanced performance, increase birthrate, less mortality, better weight gain.
Economical, pathogen and odor free waste management due to recycling of bedding, or selling of animal waste as fertilizer, compost or for landfilling purposes.
Products comply with EPA (Environmental Protection Agencies) and Global Gap regulations.
The above factors can make a huge impact on sustainability and profitability.
For any further details please contact:
Theo Geldenhuys  /  083 229 2227  /   theo@biofarmsolutions.com